Amazon Kindle E-readers | How it works
Amazon's Kindle E-reader is a product which doesn't require much introduction. It is famous across the world for its brilliant newspaper like display. Kindle E-reader is a breeze for all the addicted readers out there. Along with feature of paper-like display, Amazon's huge e-book collection and long list of user base makes Kindle E-reader the best E-book reader in the market.
Instead of piling-up books & novels at your home, just own a Kindle Reader and carry all your books with you everywhere in the form of e-books. Kindle Reader is made for the love of reading and it pleases its reader by giving a feel of reading an actual printed book/novel without straining eyes.
Few people compare Kindle Reader with other tablets in the same price bracket.  Yes, other tablets do offer more features apart from just reading e-books. But wait…do they offer the same reading pleasure as you get in Kindle Reader? Answer is a big 'No'. Kindle Reader has only one primary purpose  – to greet its reader with a display which they can eye-on for long reading hours without a sense of pain in their eyes.
So what's so special about this display of Kindle E-reader? What makes it stand out from other tablets in terms of reading e-books? Answer to this is a display based on technology known as Electronic Ink (E-Ink). Lets quickly understand how E-Ink technology works.
Working of Amazon Kindle E-Ink Display
E-Ink display works on tiny microcapsules which contains White & Black particles. The white particles carry a positive magnetic charge and the black particles have a negative charge. These positively & negatively charged particles make Electronic Ink display possible. When electrode lying beneath the E-Ink display emits negative charge, it repels the negatively charged black particles to the top of the microcapsule. At the same moment, positively charged white particles get attracted towards the negative charge and move to the bottom of the microcapsule. This process make electronic ink display to generate black color. When electrode emits positive charge, white & black particles switch their places and display appears blank. Thousands of electrodes and millions of microcapsules working together help generate text & images on the E-Ink display.
Kindle's E-Ink display consumes less power compared to LCD or Plasma screen. The company's website states that the Kindle pulls power from its battery only during the initial page generation. It doesn't require more power until the user changes the page view. Because of this feature, the kindle's battery can provide power for up to two months on a single charge (assuming the user doesn't have the wireless feature turned on). Electronic Ink display is one of the top selling point of Amazon's Kindle devices.
How Amazon Kindle PaperWhite works
Earlier to Kindle PaperWhite model, all required an external source of light for reading on Kindle. But with PaperWhite, Amazon came with in-built back-light so that user can read even in dark lighting condition. This all happens without changing the fundamentals of E-Ink display. They incorporated a transparent light guide that directs light from four edge-mounted LEDs down toward the surface of the display. Light guide is much like a flattened-out fiber optic cable which distributes light uniformly all over the screen. Benefit of this unique back lighting system is lights are directed towards the display panel instead of user's eye. So Kindle PaperWhite still retains the benefit of Electronic Ink display which doesn't give any strain to reader eyes. Even the LEDs utilized in Kindle PaperWhite is a low powered ones, hence keeping the battery usage at minimum.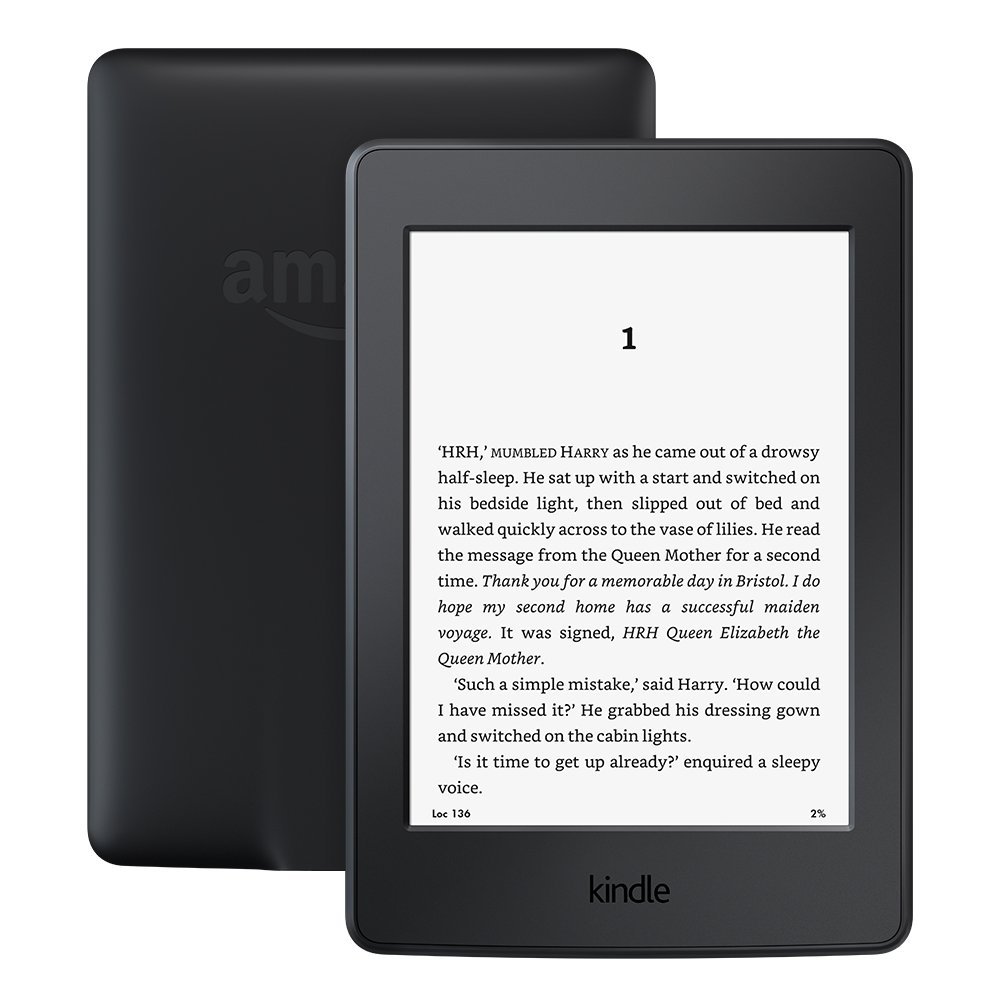 If you like this article, please spread the word. Also, follow us on Facebook and Twitter.
Shop It Now: