WhatsApp Payment spotted in India for select users
Facebook-owned WhatsApp has initiated testing of UPI-based payment option which is available for select users in India. WhatsApp Payment feature is under testing for both Android as well as iOS. With this UPI payment solution, WhatsApp has to compete with market leaders like Paytm or recently launched Google Tez. But with 250 million user of WhatsApp across India, it can penetrate Indian payment market with ease. Integrating payments in messaging app will refrain user from using any other payment specific app.
WhatsApp allow users to send or receive money utilizing Indian government's Unified Payments Interface (UPI). This allow user to transact directly between bank account without any hassle of digital wallets.
How to access payments in WhatsApp
Payments can be accessed via. Payments available under settings or through individual chat window from attachment icon. Payments icon is available along side other icon of document, gallery or contact.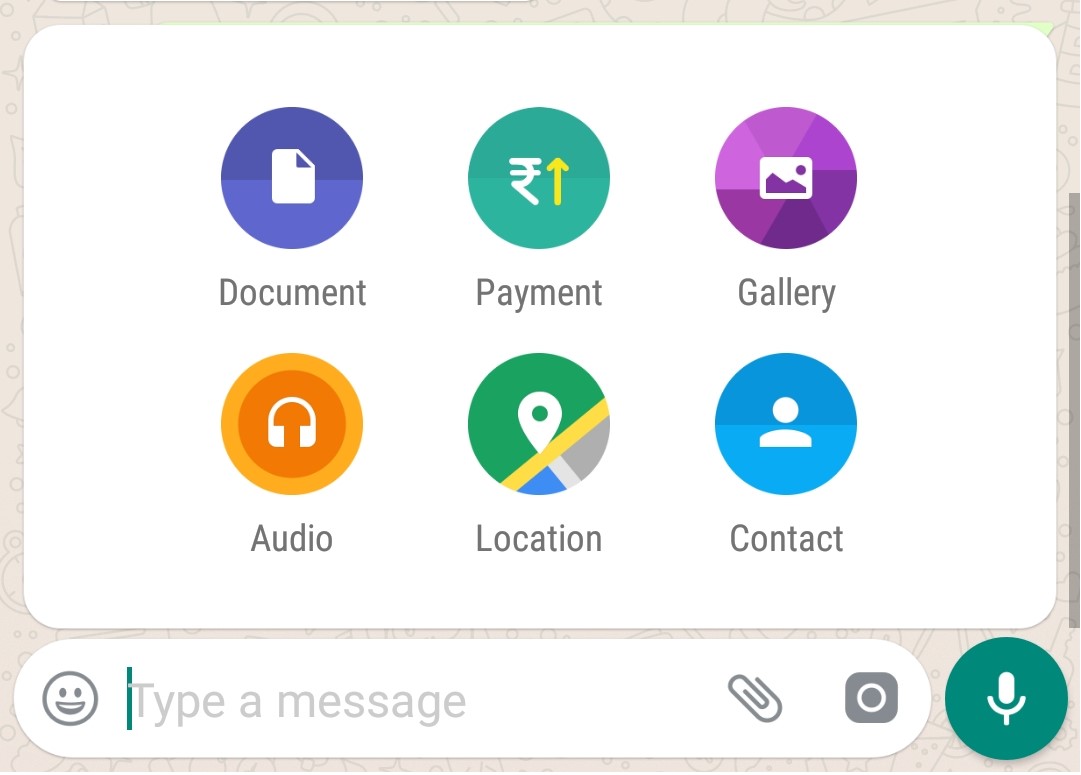 How to configure payments in WhatsApp
Click on Payments either from settings or from chat window attachment menu, you will be greeted with WhatsApp payment Terms & Privacy acceptance page. Move ahead and phone number verification need to be done via. SMS. Next you will be shown with list of banks. Upon selection of bank for UPI payments, phone number linked bank account will be shown. Select the appropriate account and this will land you to a setup complete page for WhatsApp Payments. You may get option to setup the UPI authentication pin If you have not configured the UPI account for the selected bank. To successfully transact with WhatsApp payments, both sender as well as receiver need to have payments configured in their app.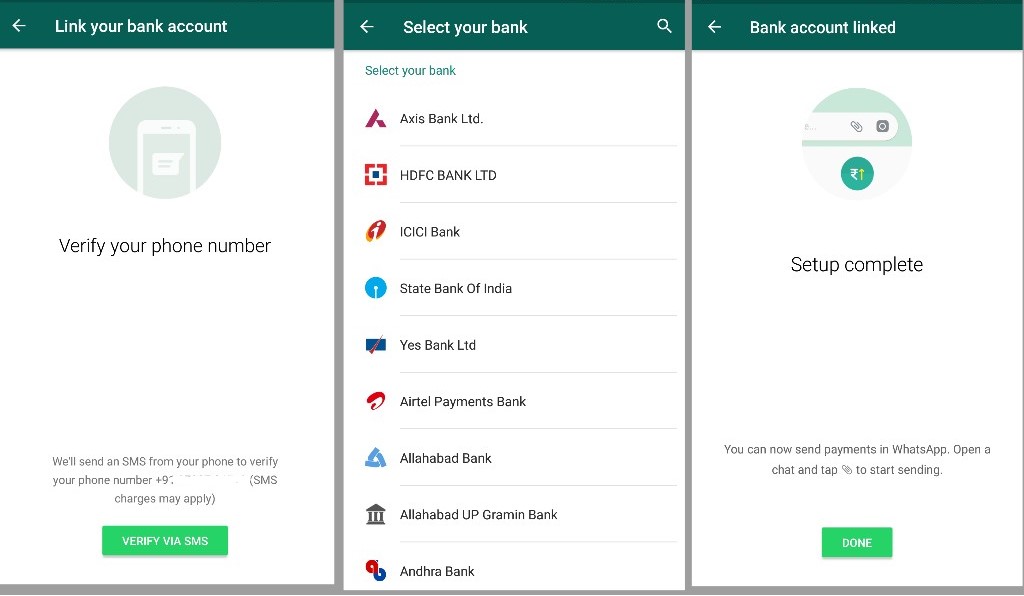 Lets wait for the official announcement of WhatsApp Payment and their approach to go head to head with Google Tez and Paytm in India.
If you like this article, please spread the word. Also, follow us on Facebook and Twitter.